Ambers of Amersham has dressed our ladies and more recently our babies and gentlemen, for over 57 years. Based in the beautiful and unique 15th century mill in Old Amersham, it is a glorious home for a selection of luxury brands.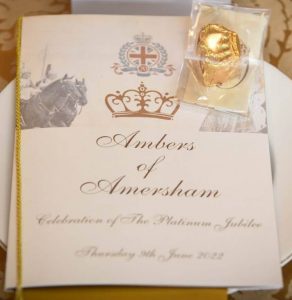 Over the years Ambers has maintained a constant enthusiasm for working with charities and has staged a series of fashion shows for a variety of good causes. Many stars of stage and screen, and indeed, members of the Royal family, have supported these events and when you visit The Palm Court Restaurant at Ambers, you will see a selection of celebrity pictures of their supporters.
Last week, Ambers held a Jubilee Afternoon and Fashion Show in aid of local charity, Scannappeal.  Based at Amersham hospital, Scannappeal works with our local NHS hospitals (Stoke Mandeville, High Wycombe and Amersham) to raise funds for the latest, most advanced medical equipment. Statistics show 1 in 4 of us here in Bucks will use equipment funded by Scannappeal in our lifetime. They are currently raising funds for a Surgical Robot and for a Cardiac Ultrasound System.
The Jubilee event was a runaway success, thanks to the support it had from several local companies.
Darmon deli based in New Amersham and Old Amersham Hotels provided the patisserie for the stunning Afternoon Tea.  Sophie's Chocolates of Chesham made some delicious chocolates for the goody bags, all shaped like a crown and wrapped in gold. Bigday Designs based in Berkhamsted printed the gold and white programmes. Shaws of Amersham created some fabulous floral arrangements. Scannappeals team of local volunteers helped to ensure that everything ran smoothly. The Countess Howe, Lord Lieutenant of Buckinghamshire and Patron of Scannappeal gave a wonderful welcoming speech. Eric Knowles was a highly entertaining and very persuasive Auctioneer, and charmingly auctioned Paddington Bear, complete with a Frank Lyman handbag and of course, a jar of marmalade. Su Chases of Amersham kindly donated a gorgeous raffle prize and voucher. Pluma restaurant very generously gave a voucher for a special event happening in November. Paul Mason of Event Photography in Beaconsfield took some beautiful photographs throughout the day and captured the atmosphere of the Jubilee celebration.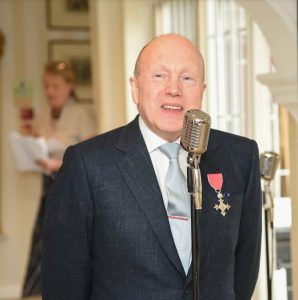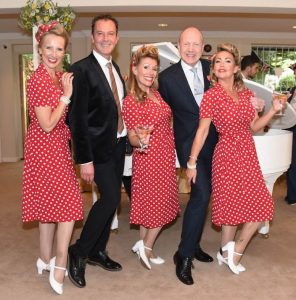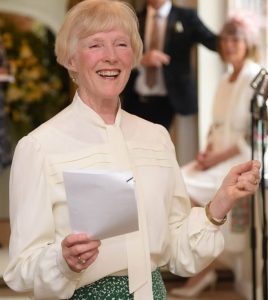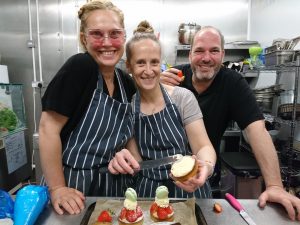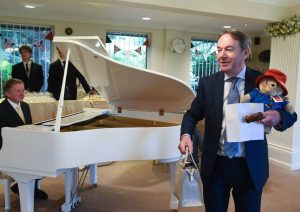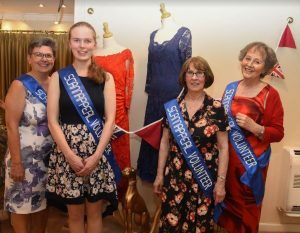 Chair of Scannappeal, William Baxter, was delighted:
"We were thrilled with the success of this event. All the guests enjoyed a superb Afternoon Tea, were treated to some stunning fashion during the day and were able to go home with some wonderful raffle and auction prizes. This was all made possible thanks to Alistair Cameron, owner of Ambers, along with Manager, Mark Webb and their unbelievable team. Alistair is a true gentleman and so generous. It is no wonder that he has so many ladies queuing up to see him! We would also like to praise and thank all the local businesses in and around Amersham who supported this event.
Thanks to Alistair, his team and his generosity, Scannappeal are a step nearer to raising the £1 million needed to fund a Surgical Robot for Wycombe hospital. Our enormous thanks to everyone who worked so hard to make this event a truly local affair".