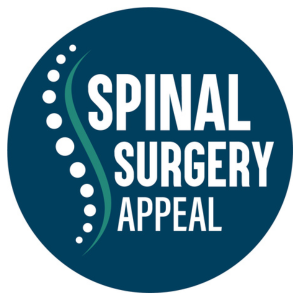 Fundraising £1,100,000
£ 237,000 raised so far
THE WORLD'S FIRST REVOLUTIONARY SPINAL ROBOTIC NAVIGATION PLATFORM.
Our Spinal Surgery Appeal is fundraising for £1.1 million to provide a spinal navigation and robotics platform which will springboard our local hospitals to another level and make it one of only three sites in the UK to offer this procedure.
The Spinal Surgery Appeal is a combination of three pieces of state of the art medical equipment. The three pieces include: The ExcelsiusGPS® Robotic Navigation platform, the Joimax Spinal Endoscopy system and the 3D C-arm. All of which have their own high-tech innovations for developing spinal healthcare.
Support the Spinal Surgery Appeal
Fundraising for state of the art spinal surgery equipment
The Equipment

Smarter
Smart tools to maintain navigation integrity.

Faster
Streamlined workflow with less disruption.

Stronger
Rigid arm guidance for any approach.

Safer
Flexible platform for accurate and safer spine surgery.
Please Support Us
"We are thrilled that Scannappeal are raising money to provide us with the ExcelsiusGPS system. The revolutionary technology offers many advantages over traditional open surgery and will give patients access to the latest in spinal surgical healthcare. It is designed to improve accuracy and outcomes for patients and is a huge leap forward. It is a very exciting opportunity for patients and the Trust, and we look forward to working with Scannappeal to achieve the fundraising target."
Mr Edward Seel, Consultant Orthopaedic Spinal Surgeon.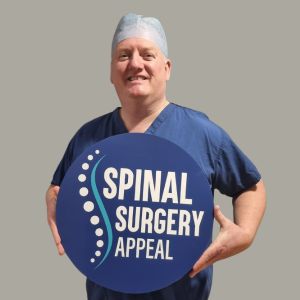 Patient Benefits

Theatre
Theatre time will be shorter for procedures.

Accelerated
Accelerated recovery times for patients.

Less
Less tissue damage and radiation exposure.

Reduced
Reduced length of hospital stay for patients.
Get Involved
Donating isn't the only way to support Scannappeal. There are many other ways you can help this appeal.
FIND OUT MORE
Support Scannappeal
Every donation will help save and transform lives at hospitals across Bucks