Scannappeal is deeply saddened at the sudden passing of our dear friend, supporter and Chairman, William Baxter CBE on 16 October 2023.
Scannappeal will remember him not just as our Chairman but as our friend. He was always driving us to innovate and fundraise in new ways. Pushing us to be our best, and do our best. But most of all, encouraging us and supporting us in all that we did.
William was a very well respected and dedicated Chairman who will be greatly missed by all his colleagues who shared his passion for the work of the charity. Everyone loved working with him on so many projects over his long and distinguished leadership of the charity.
William first joined Scannappeal as a Trustee over 20 years ago and with his wealth of experience, lead the charity over the past 12 years as Chairman. Under his guidance we have been able to make a lasting impact on Buckinghamshire Healthcare NHS Trust and the local hospitals in the county he loved so much and lived in for nearly 30 years.
In the last five years alone, William has pushed the fundraising agenda for the charity to achieve more than ever before. He encouraged us to launch our first ever ambitious £1m+ appeals, because he believed not just in us, but the generosity of the community we fundraise in.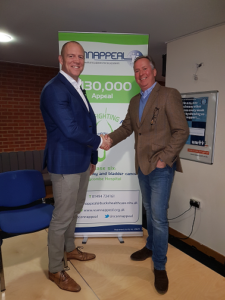 During William's Chairmanship we raised over £11m for state of the art equipment for the three NHS hospitals in Buckinghamshire, as well as community sites across the county. The equipment purchased in that time reaches so many departments, from the breast unit, to dermatology, from audiology to ophthalmology and from brain injury to cancer care.
The cardiology department, an area that William was very passionate about, has received over £1.7m of equipment in his Chairmanship, including a full cath lab, a CT scanner, cardiac ultrasound equipment and the latest technology 3D scanners. We have also fully equipped a breast biopsy suite, funded two state of the art MRI scanners and the county's first surgical robot.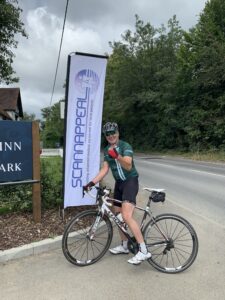 Alongside his leadership of the charity, William was also a very generous supporter, going above and beyond in all that he did for us. We have received so many messages of memories shared, encouraging conversations and moments of laughter. His own fundraising achievements are far reaching: the three peaks challenge; cycling London to Amsterdam; the Scannappeal Hospital Hike; Private Dinners; Golf Days; pop up restaurants and always a firm favourite, the opening of his beautiful family garden, Pipers.
William leaves a remarkable legacy and a significant impact on our local hospitals. We will be forever grateful for his dedication and support. On behalf of Scannappeal, we extend our sincere condolences to William's beloved family at this incredibly sad time.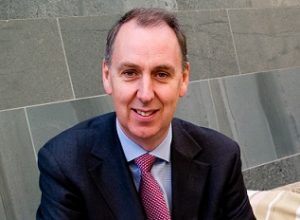 "I have been lucky enough to know Bill through business and friendship, and in 2014 he asked me to join Scannappeal as a Trustee where I was again able to witness William at work. His dedication, enthusiasm and drive were always evident along with his strong leadership skills. However, it was his warmth and ready smile that endeared along with his energy for life. I feel privileged to have known and worked for him and I will personally miss him." Keith Wilson, Deputy Chair, Scannappeal