On Friday 25 June we enjoyed our annual Golf Day at the new stunning venue of Moor Park Golf Club. 16 teams played on the West Course, which enjoys numerous views of the beautiful 17th century mansion house.  The Team Stableford Competition had two winners this year, Fabulous Baxter Boys for the men and The HOWS for the ladies. Second place was awarded to local accountancy firm Seymour Taylor and third to Houston and Hawkes.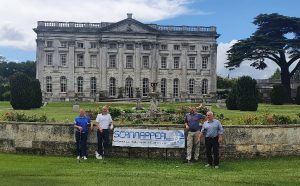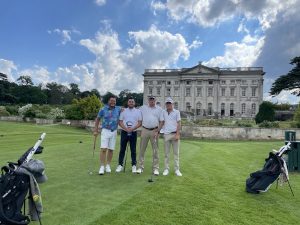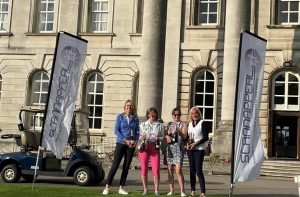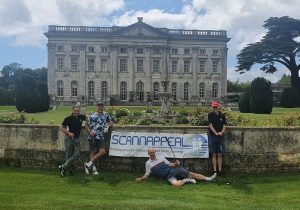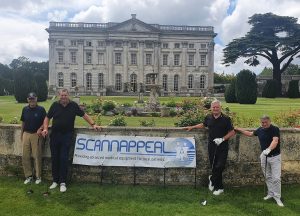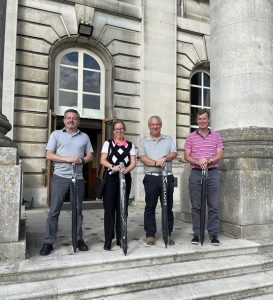 Huge thanks to everyone who attended and supported, especially our sponsors:
Bunzl Catering Supplies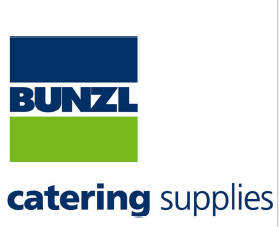 Bunzl Catering & Hospitality Division is the UK's leading supplier of non-food consumables
to all sectors of the catering and hospitality industry.
The division's eight specialist businesses – Bunzl Catering Supplies, Tri-Star, London Bio
Packaging, WK Thomas, Lockhart Catering Equipment, Continental Chef Supplies, Aggora Lockhart Projects and Aggora Technical – combine to deliver a focused and unrivalled product and service offer to the market.
GB Mail
GB Mail cater for every mailing project imaginable, big or small, and specialise in paperwrapping, polywrapping, envelope enclosing and hand fulfilment. Whether you need to mail a hundred leaflets to your most valued customers, or a million catalogues to UK and international addresses, GB Mail are your experts. We are extremely well equipped to  manage your mailing project smoothly, on time and on budget.
Oakman Inns   

Every Oakman Inn is individual, with a personality that reflects the local area it serves and a heart that's rooted in the community. Many of our properties are Grade II listed buildings that have been painstakingly restored and sympathetically decorated to retain their heritage and charm while gaining a contemporary and welcoming feel. We offer comfortable accommodations for overnight guests, ideal spaces for business meetings, and memorable settings for all kinds of occasions from weddings to birthdays. Whatever you're looking for, you'll find it at one of our inns.
Seymour Taylor

Seymour Taylor is an award-winning firm of Accountants. We offer the services of a large corporate accountancy firm with the personal touch normally associated with a smaller accountancy practice. As one of the longest established firms of accountants in High Wycombe, our highly experienced team of accountants, tax, and business advisers can offer a wealth of expertise as well as the latest digital accounting solutions.
01494 552100 enquiries@stca.co.uk| www.stca.co.uk