The cardiology department at Wycombe hospital will soon be using a new dedicated cardiac ultrasound system, thanks to the support of the local community. The EPIQ CVx, which is the single most powerful tool currently available to cardiologists, generates detailed, real time moving images of the heart. It allows clinicians to assess the structure and function of the heart in patients with coronary artery disease, valve disease, heart failure, congenital heart disease, and stroke.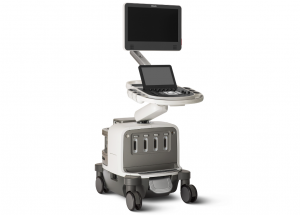 The EPIQ CVx has TrueVue technology which creates improved images of the heart structure making it easier to identify the location of defects. The lifelike images will improve the accuracy of diagnosis, even in the most difficult of cases, and help surgeons decide the best way in which to repair the heart.
Thank you to everyone who has supported this £125,000 appeal and enabled us to deliver on our promise. We are privileged to support our NHS colleagues to ensure they have the best equipment to diagnose local patients and we could not have achieved it without your support.
A message from Dr Soroosh Firoozan, Consultant Cardiologist at Buckinghamshire Healthcare NHS Trust: –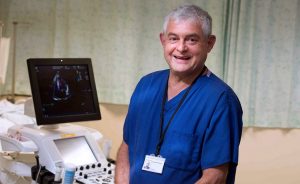 "We are very grateful to Scannappeal and all the supporters of the Cardiac Appeal. Having technology of this calibre on site will make a huge difference to patients from right across Buckinghamshire. It will allow the cardiology team to provide our surgeons with more accurate information, which will help with planning complex heart surgery."