We have been overwhelmed by your response to the Breast Biopsy Appeal and are delighted that we've reached the target in less than two years.
The Breast Biopsy Appeal was launched in October 2018 with a steep target of £350,000 to equip a dedicated biopsy suite with 3D mammography technology at Wycombe General Hospital. With your incredible support we are delighted that we have placed the order for the equipment which will be in use soon.
The Bucks Integrated Breast Care Unit supports over 30,000 patients a year through breast screening and care, also seeing on average over 500 new symptomatic cases every month.
The new biopsy suite will enable more targeted and high quality biopsies to be carried out with pinpoint accuracy, detecting more invasive cancers. It will improve visibility of early cancers, therefore improving prognosis. Capacity will be increased and the time patients wait from diagnosis to treatment will be greatly reduced.
We are very grateful for all of the community support for this appeal which means so much to the clinicians at the Breast Unit but most importantly to the patients across the county.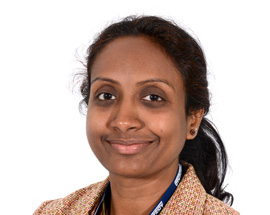 "We would like to say a big thank you to each and every one of you for all your donations and support. We are looking forward to installing and using this new equipment soon. As and when the COVID situation resolves we are likely to be even busier and so this equipment will be coming in at a crucial time. This will allow us to deal with extra demand in an efficient way".
Dr Vaishali Gada, Consultant Radiologist