Thanks to the generosity of the local community, we have been able to complete the funding of £57,000 for the Baby NICU Appeal. The new Fuji FDR Nano Digital Mobile X-Ray machine will mean that the neonatal babies can be x-rayed in the incubator so they do not need to be moved from the neonatal intensive care unit (NICU). The lightweight device provides superb, high resolution digital images, using only one-third of the radiation dose to babies and staff.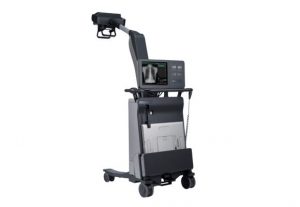 The NICU provides specialist care for vulnerable babies who need a higher level of medical care soon after birth. This can include premature babies, who need help with their breathing or have jaundice, and those who need additional support that cannot be managed on the postnatal ward. Babies may be treated in the NICU for a few days or as many as three to four months.
We are very grateful for all the support for this appeal, especially The Baby Unit's Relatives and Parents Support Group (BURPS) who have made a very generous donation of £16,000 to the appeal. BURPS provides additional support and practical help to anyone who has or have had a baby looked after in the NICU.