Join us for our virtual quiz series. Each quiz will be a mixture of general knowledge and trivia, the usual quiz fun but without the need for a pen and paper!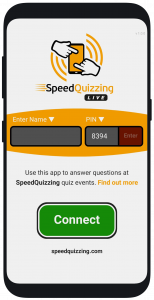 To join you will need to download the Speedquizzing Live App onto your phone and be able to join our quiz master via Zoom video (2 devices in total, i.e. phone to download App and laptop or iPad to join quiz). Once you have registered we will send you step by step instructions.
Quizzes will run once a month through to November and then in December we will invite the top 4 teams from each quiz for a Grand Finale with the chance of being crowned 'Scannappeal Quizzers of the Year'. Next Quiz dates – Thursday 1st October, Thursday 5 November and the Grande Finale will be held on Thursday 3 December.
+ Google Calendar
+ Add to iCalendar