***SOLD OUT***
A spectacular open garden not to be missed and will not be forgotten. An incredible 10 acres of gardens surround a late 17th century Manor House, all set within 60 acres of parkland.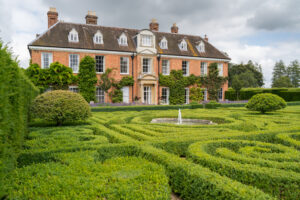 Incorporated within the old walled area is a dramatic pool garden with grass rich borders and a white and green theme containing a mixture of contemporary and traditional planting. A kitchen cutting garden with a glasshouse is at its centre with a long oak arbored walk of old rambling roses. In contrast the gardens around the house are traditional, with a large intricate buxus parterre, deep mixed borders, a large pond, rose gardens and many old trees and shrubs. For those brave visitors, a viewing tower to look across the striking walled garden is open. St Mary's Brass will be playing throughout the afternoon.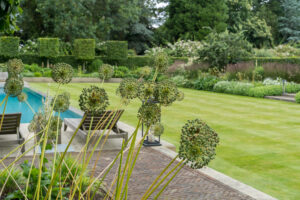 Tickets: £14 in advance and includes tea, coffee and cake.
Notes:- Limited disabled access. Sorry, no dogs allowed.
+ Google Calendar
+ Add to iCalendar