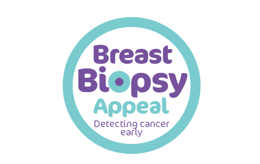 Fundraising £350,000
£ 350,000 raised so far
We have been overwhelmed by your response to the Breast Biopsy Appeal and are delighted that we've reached the target in less than two years. Read full story here
The Breast Biopsy Appeal is raising money to fully equip a dedicated biopsy suite with life saving 3D mammography technology.
 Targeted biopsies will be carried out quicker with pinpoint accuracy, significantly reducing the time patients need to wait from diagnosis to treatment. In addition, this cutting edge equipment will help in diagnosing very small cancers at an early stage, therefore improving prognosis.
The Equipment

Fast
Enables clinicians to conduct fast, efficient exams and accelerate reading time so as to improve patient waiting times
Curved
Improves the patient experience with a curved compression surface that mirrors the shape of the breast for a more even compression
Accuracy
Greater accuracy than conventional 2D mammograms, detecting 20-65% more invasive breast cancers
Visability
Improved visibility of fine details for greater diagnostic confidence
Please Support Us
 "Providing the very best of care for our patients is at the heart of what we do. We are delighted to be working with Scannappeal to raise £350,000 to further expand our services with the introduction of an additional Breast Biopsy Suite. The new equipment will improve patient experience, reduce waiting times and improve workflow for radiologists and radiographers" – Dr Vaishali Gada, Consultant Radiologist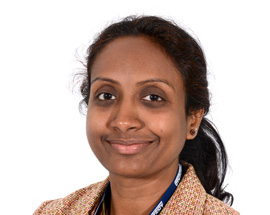 The Facts
1 Stop
The integrated Breast Care Unit at Wycombe Hospital is a state of the art one stop breast diagnostic and treatment service for Buckinghamshire
30000
Approximately 30,000 patients a year are supported through breast screening and symptomatic care at the Unit
Per Month
80-100 cases per month are recalled for assessment from routine screening, of which up to 25% will need image guided biopsy.
500
Up to 500 new symptomatic cases are seen each month, of which 20% will need image guided biopsy
Scannappeal Making A Difference
"The whole breast screening service is wonderful, so professional, compassionate, and patient centred. From the booking staff, the radiographers and doctors, everyone is so kind and thoughtful. It is an amazing service and you should all be very proud of it. This is the NHS at its best."- Mrs F Williams
Get Involved
Donating isn't the only way to support Scannappeal. There are many other ways you can help this appeal.
FIND OUT MORE
Support Scannappeal
Every donation will help save and transform lives at hospitals across Bucks